Watercolor Wine & You
Date: March 30, 2017
Time: 6:00 -8:30 p.m.
Place: We We Care Arts Arts 3035 Wilmington
Download the Event Flyer for photo and information here
2014 Misletoe Boutique Photos here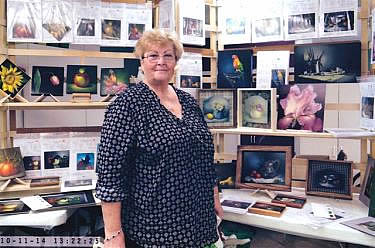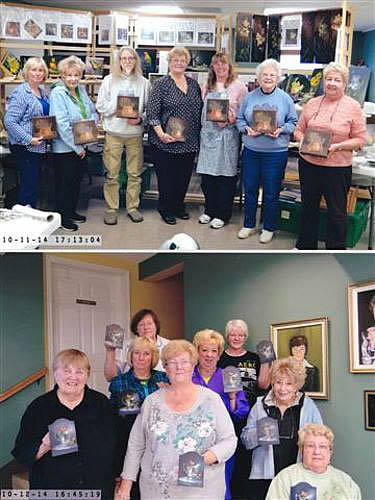 Cheri Rol, MDA Seminar October 2014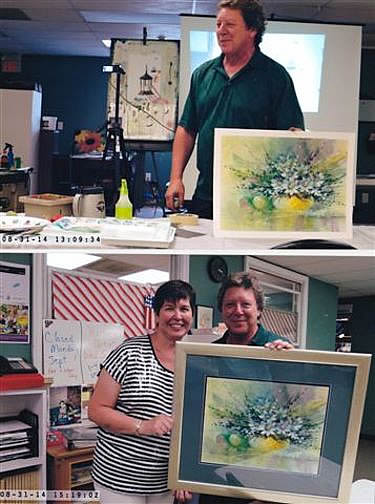 Seminar with Mark Polomchak 2014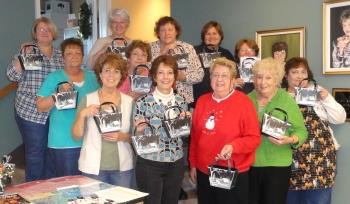 Wonderful class with Chris Haughey. Our project was a tin purse which
we painted a winter scene on with a wave brush which Chris gave to each
member of the class. Included in the cass was two new members, who
came to check DAGSO out and stayed...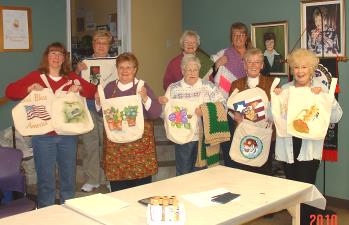 DAGSO members painted on wheelchair bags and also delivered hand made
crochet lap blankets to the residence of Heartland of Kettering. The
residence were so appreciative; what a blessing for all of us.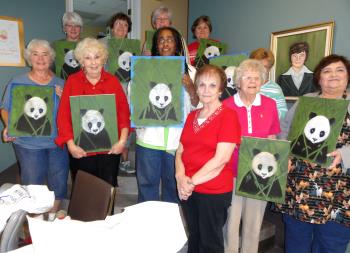 Panda Bear class...taught by Sharron England, what a fun class.
Everyone just about finished the project.


Rodney Ann Bensman Class in May

Cindy Sayeedi Class taught in June

Cindy Sayeedi